10 Days To … 'Kin Awesome Sales Results
Does the idea of selling seem grubby or dirty to you? Does the thought of selling something make you feel uncomfortable?
Sales doesn't have to be slimy and underhand. In fact, we will show you in this course how to get the sale whilst avoiding all that vile, high-pressure selling altogether!
How Can This Course Help Me?
When I first left school in the late 80's I started working in retail at my local supermarket, and straight away I loved it! I loved the whole process of selling to customers, the interactions between buyers and sellers, and the incredible effect that we, as sellers, have on the sales effort.
I still love selling to this day! I know I know  … I just gotta get a life, but I really do love professionally selling!
Every word and every action, no matter how small, matters to the ultimate success (or failure) of your sale, but selling gets even harder if it's you doing the selling in your own business, and even harder still if you don't want to work for peanuts. I mean, anyone can sell anything for nothing, but why would you want to work for nothing?
If you are in business, you are in sales. If you can't convert your marketing leads into cash in the bank then this is your future …
X You won't eat
X You won't get a nice house
X You won't ever go to a nice restaurant
X You won't thrive
X You won't survive
X You will never go on a great holiday
Your job from now until you're not in business any more is to SELL, so if you are uncomfortable with the thought of having to make a sale, then you really must get this course and get your head sorted out!
10 Days To … Seriously Impressive Sales Results
HONESTY SECTION …
This is NOT going to be an easy course because of all the hints, tips and strategies we give you in this course. Whilst we have grouped all the ideas together in a simple, structured way and broken the 10 core subjects down into daily modules, you could feel a little overwhelmed. Don't worry! This is totally normal with all our courses.
I know you're busy but all you need to do is implement just one or 2 tips a week. That's all it takes. Just implement a strategy or 2 a week into your business.
We're not going to patronise you by saying learning to sell properly is easy … it isn't. Unlike some of the tosh online, we're not gonna tell you you can learn the stuff we go through in this course just by reading a 30 page PDF in an hour. Yep, seriously, I saw someone flogging a $5 30 page PDF book "sales" online. It was utter shite but they did get rich of it.
Sorry, that's just not real life.
This course will take time and energy to complete; we estimate about an hour a day for the 10 day duration of the course should do it, including the time spent on the exercises at the end of every day. Some days will be slightly longer, others slightly shorter, but none will be filled with fluff and nonsense … everything you need to know to sell to the MAX is here!
Have a look at what's in the course below. All of the daily introductions are available for you to have a look at so you can see what each day is about, and several of the lessons are unlocked too so you can have a look and see what the "inside" of the course is all about too. Have a look!
Day 1 – Introduction To Sales And About You

Day 1 – BSH Introduction

Introduction To Sales 1

…
"Loved this course! It's so direct and honest, addressing the issues we all face and think about as small business owners, but don't always speak up about or know who to turn to when we do. It includes strategies and tips, with easy to follow exercises that can be implemented from day 1 into your own business. The case studies also help a lot, making it easier to relate to some of the ideas regardless of what industry you are in. As long as you can think laterally about how to implement these incredible hints and tips into your business, this course delivers in spades."
Mike Eley, MrPottery Ltd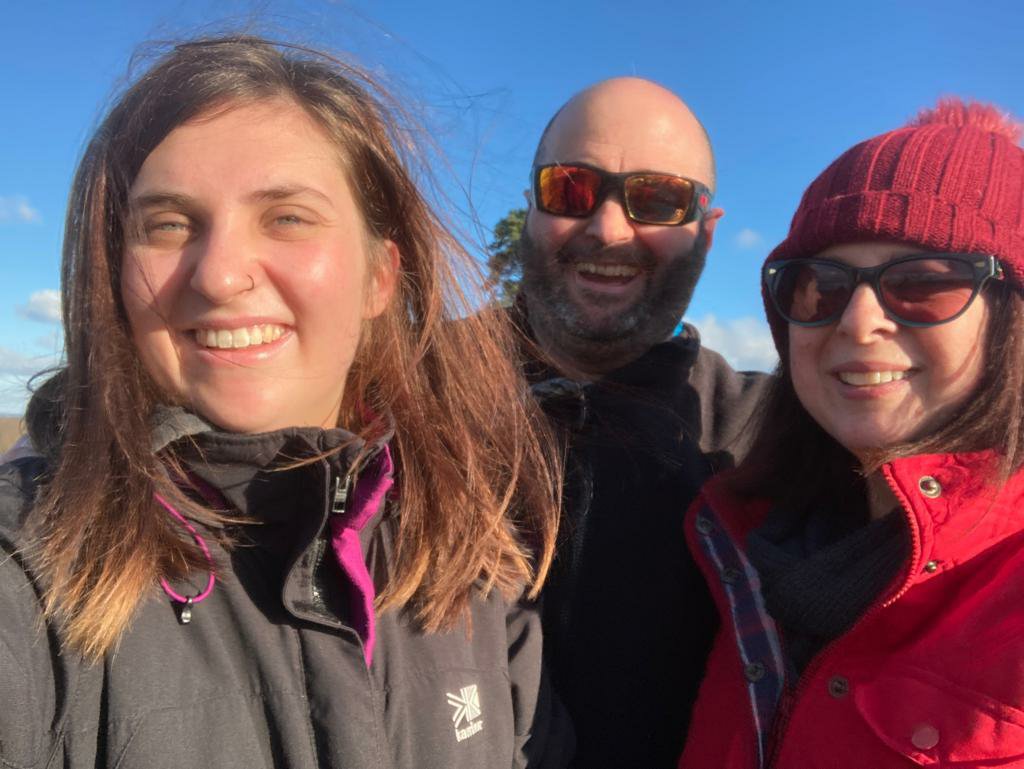 I started in business in 2004 and straight away I employed a marketing company to build my business, because that's what you do right? But I must have had naïve written on my forehead, because i was fleeced out of a grand a month for absolutely no results, and this was a grand a month I really couldn't afford at the time. I mean this company was terrible. They didn't ask who my target market was or what I stood for as a business, but instead they just created some generic postcard type rubbish that was exactly the same as my competitors. How the heck was I supposed to stand out when my marketing looks exactly the same as everyone else's? To make matters worse they made the ad all about me and how great I am. Like the prospect is going to believe me when I say I'm great! What else am I going to say? So then after a couple of years of being fleeced and getting no results, I decided to spend the next 15 years or so learning everything I could about sales, marketing, finances and leadership for small business, and this course is the result of that study and learning what works well, and what doesn't, in my own SME business.
How Long Do I Have Access To The Course?
The course starts now and never ends! It is a completely self-paced online course – you decide when you start and when you finish.
What If I'm Unhappy With This Course?
All our courses are covered by our 120 day money back guarantee so if you are not happy, for any reason, just go to our website shop and fill in the form and we will get your money back to you ASAP. Just like in our own businesses we only want totally thrilled customers who will come back to us time and again.
How Can You Help If You Know Nothing About My Business?
We know many people won't take this course because they think we can't help them because we don't know their industry, but we don't have to know your industry at all since the fundamentals of selling are the same, no matter what industry you're in. I don't need to know anything about your industry, I just need to help you create a successful sales system which we do in this course. To get the most value from this course you only need to understand the selling principles we will go through in this course and adapt them to your business. For example, we will show you a quotation form we have developed for carpet cleaners which easily walks the prospect through the quotation process and answers their questions neatly and professionally. The form clearly shows the prospect why they should choose that carpet cleaner thereby eliminating all buyers remorse, and the form also shows the prospect the steps the carpet cleaner goes through which will help justify a higher price. You could easily adapt these ideas and tips and implement them into your own business. You could easily create your own quotation form so your goods or services sell themselves based on the template we provide you for carpet cleaners … the same principles apply! We also go through a case study where we helped a log-burner company sell more by simply being properly prepared for every sale and making it easy for the customer to buy from them! Whilst the 2 businesses are very different, the principles we applied to both businesses are the same and are easily adaptable into your own business. It doesn't matter what you're selling as long as you create a system, or process, to sell it, and in this course we'll help you do just that in your own business.
Is This Just Another Sales Course?
No, it really isn't! Unlike some other courses out there we're not going to patronise you by saying learning to sell properly is easy … it isn't. I've seen on Facebook someone selling a 50 page PDF book which is all about selling … hmmmm. (I mean … really?) Sorry, that's just not real life. As always we are honest in everything we do, so we will tell you straight this course will take time and energy to complete; we estimate about an hour to an hour and a half a day for the 10 day duration will be required, including the time spent on the exercises. Since we don't want you to ask for a refund, we want you to know what you're getting into so if you buy this course you need to know its not going to be easy and you will have to put in a ton of work and effort to make success happen for you, but this course will tell you everything you need to know to become super-successful at sales, but its up to you to make things happen. Just saying.
Who Is This Course For?
This course is for SME business owners who want to be able to sell to better quality customers. This course is for those SME business owners who only want to perform clean but highly profitable sales and build a great relationship with their prospects and customers, making them into long term customers with all the lots of repeat business and referrals to follow.
What Is The Main Focus Of The Course?
There are 3 things we focus on in all our courses – Course focus #1 – putting price in its place. It's no good selling anything unless you are making a profit on it. Anyone can sell tons of their stuff to anyone … just give it away for peanuts and you'll have a lot of takers then. You'll be broke … but you'll have a lot of thrilled customers. That's not what we are about at all. We want you to make a great living serving only profitable customers in a fair and honest way. Course focus #2 – the second main focus of this course is customer selection. It's vital you never forget you can choose your customers in exactly the same way customers can choose you. Your business will not be a perfect fit for everyone, and not every prospect will be a good fit for your business. You need to find your target market and set about being the absolute best you can possibly be at serving that target market, not trying to serve everyone, because your business won't be set up to serve everyone, and it shouldn't be either. Course focus #3 – the 3rd focus of this course is getting a good clean sale which will lead to tons of repeat business and referrals. We want to show you a way to get the sale you're after in a clean way with no hard sell and no pushy sales tactics since these won't lead to a long lasting, fruitful, profitable relationship.
How Do I Apply A Discount?
Lucky you! If you are lucky enough to have a discount click on the Buy Now button which states the full price and apply the coupon code at the checkout.
Day 1 - Introduction And About You
In Day 1 we will start by looking at the importance of sales and we aim to put your head in the right place with relation to sales and asking for money, regardless of the amount you are asking for.
We also go through why there is such a distrust of salespeople by looking at the history of sales, and we look into the future too as we look at the only way to sell in the 21st Century, and that's Relationship Selling.
We also introduce you to the concept of striving to make a "clean sale" which will open the door to tons of referrals and repeat business.
Finally we will talk about why sales isn't about conflict at all, where the customer wants to pay as little as possible and the business owner wants to make as much profit as possible!
WOW! What a start to the course!
Day 2 - The Prospect Or Customer
Keeping up the fast pace of the course, within the first few pages of Day 2 we smash severel business myths which constantly seem to be accepted as correct (but are, in reality, anything but true) even though these myths have caused many businesses to go bust.
As with our other courses we will also walk you through target customer selection as well as putting yourself in your customers shoes and truly seeing and experiencing what they themselves are experiencing.
For the rest of the days training we will look at many hints and tips at dealing with prospects and we start to test your sales skills in the exercises at the end.
Day 3 - Your Sales System
Day 3 walks you through creating your own sales system.
Systems are great because they are designed to produced the same end result, time and again, so how good would it be if you could produce consistent sales results, time after time?
You cannot just make sales up as you go along and expect great, consistent results. You can't just "wing it."
Quality sales takes preparation.
If the customer raises a price objection, you need to be prepared and go straight into the "price objection" sales system. If the prospect says you are one of three companies they have invited to quote, you need to be ready to go into the "How to out-shine the competition" sales system. If the prospect asks if they can think about it, you need to go straight into the "not quite sold on my services yet" sales system.
Be ready for anything with a professional, polished system.
Days 4 - Putting Price In It's Place
So many salespeople get twitchy when the subject of money comes up. They start to sweat. They start to mumble. Then they get all vague.
But there is no avoiding the issue of price because the customer wants to know what they are going to be charged!
So if you can't avoid talking about money (you can't) then we will show you how to be proud of your prices, regardless of what your prices are or how they compare to the prices of your competitors.
We will also talk about dozens of other factors which could be more important to the prospect than price, and we also talk about how you must sell according to the value you provide and not the price you are charging.
Day 5 - Before You Start
On Day 5 we will look at what you will need to get in place even before you start selling like a PRO!
We will go through creating your own Impact Pack, knowing your statistics to impress your prospects, knowing what your customer is going to ask you (and having the perfect script answer ready-prepared for each question) and how selling is just a perception of VALUE.
Oh yes … it really starts to hot up in Day 5!
Day 6 - Top Tips Of Selling
Day 7 - Your Step By Step Quotation Process
On Day 7 we look at taking what you have already learned and putting it all together into a conherent plan which you can use.
We will take you on a "practice run" through what your entire process might look like, from the moment you first meet the prospect to the moment you say goodbye, and what may need to happen in-between.
This step by step process will guide you through the entire art of selling in an "on-the-ground" type scenerio.
We will also cover one of the most important parts of your quotation, and that is the quotation form and how it should be structured to walk your customer through the entire sales process themselves so you don't really have to sell anything at all.
Day 8 - Closing And Handling Objections
Closing and handling objections is often said to be the most challenging part of any sales process, but both are just a normal part of any sale.
We will show you how to close a sale properly and professionally, as well as giving you a dozen tips to handle objections, including the dreaded price objection.
In fact, by the time you get to Day 8 you will probably already know enough about how you will handle closing and price objections!
Day 9 - After The Sale
Why just go for one sale when 2,3 or even 10 sales are often yours for the taking?
Don't miss out on a very easy way to get extra money for your business by having a seriously awesome sales follow-up system in place! Seriously, it's easy sales and easy profit you're missing out on, so what can you do after you have made your first sale to ensure your customer comes back to you?
Day 10 - The Bit At The Back
On Day 10 we bring the course to a close by reviewing everything we have been through on this incredibly in-depth course on selling, then we look at the art of selling through your literature (brochures, promotions and so on)
We then look at the 10 biggest killers to a sale, give you a sales checklist, a blank map for you to plot your own sales journey and even an example sales letter for you to use so you can see what to do when you are promoting your business in print.
Without sales no business can exist, but we don't want you to go for "just any sale" because it's a fact some customers will be great for your business, and others will be just awful.
With this course we aim to demystify the entire sales process and give you all the skills you need to make you a sales super-star for your target market.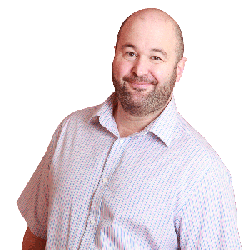 Have A Sneaky Peak At The Course Below …
You'll Love This Product … Guaranteed!
We are 100% committed to providing you with quality products which will transform your business and seriously boost your profits, so we offer you a full 100% Iron Clad, 120 Day  guarantee.
If, at any time, you decide (for whatever reason) you don't just LOVE this product, please click on the button below and we will refund every single penny you have paid.
Other Titles You Might Like …