Throw Away The Business Rule Book Because We're Being Lied To.
So much of what we have been told about business is rubbish. Like the customer is always right. You must settle for every customer you can get and be grateful for it. Profit is a dirty word.
Honestly … who writes this garbage?
We want to put things right because it's causing so many SME businesses to go bust.
We are here for all SME business owners who DON'T want all the stress and aggravation of running a huge business but DO want to run a highly profitable and stable business. If you want to run a profitable SME business with lots of quality customers we can help you reach your goals.
Trust The Business Super Heroes – Looking After Small Business Owners Everywhere
I love being an SME business owner, but just because I "only" want to own a small business I DO still want to be highly profitable and go on nice holidays when I want.
Here you'll find no mission statements, complex formulas or corporate BS. Everything here has been written by SME businesses just for SME businesses. This is what matters to the SME business community.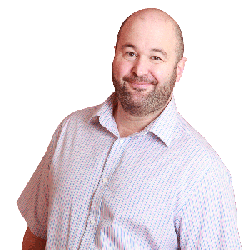 Paul Baker, Business Super Heroes
The Business Super Heroes Services
Often all many businesses need is a little helping hand to be truly successful. We'll be that helping hand.
If you want a more "hands-on" approach to help with your business we can come to you, or you to us, to really get you flying!
If you're starting a new business get help from the new business experts! It can be expensive if you don't!
We'll Help
We're here for SME business owners who are happy being smaller but who still want to grow their business and be highly profitable.
We're Honest
We're not about kid gloves. We're not about softly softly. We're about helping you make more profit. And we're not apologising for it either.
No Fluff
Everything we do is in plain English. No yibber yabber. No space fillers or theory. Everything is tried and tested and ready to use in your business.
"After a career change BSH helped me to adjust to my new business."
"My first business failed costing me a small fortune … I wasn't going to make the same mistake second time around …"
"Anthony had his own business before he joined HM Forces, but he found so much had changed when he came out, so he asked us for help!"
"I really appreciated the concise and clear directions in these easy to follow courses and I kept wanting to turn the pages for more and more insights. Very helpful to anyone in business."
"Interesting reading with a heap of insights that all businesses, both new and established, should learn or refresh."
"Having had the chance to read your guides I can honestly say I think you have done a top job here. Every person who is contemplating taking that first step into the unknown should get hold of your guides. The business community needs help like this."