WELCOME TO THE SELL YOUR BUTT OFF SHOW-DOWN!!
Tuesday April 25th 2017!
At this event we will show you how you can sell much more of your goods and services for much better money and profits with just a few simple tweaks to your sales efforts.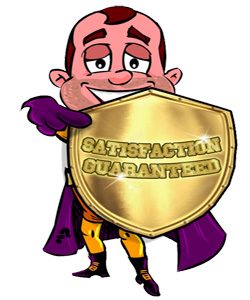 NOT POSSIBLE I HEAR YOU CRY!
It is not only 100% possible, but it I also guarantee that you will leave the session with at least 6 "HERO TREASURES" that you can implement into your business immediately to increase your sales!
All our courses come with our unique 100% satisfaction, Triple Lock Guarantee, so you can be totally confident that you will have an awesome day fit for a hero! All the food and drink is provided for the day…. if you have any special requirements let us know and we will make provisions for you as necessary.
There will be several speakers, all there to help you sell your goods to better quality customers for more money…. more details to follow!
Set at the gorgeous Merley House in Wimborne, Dorset, you are guaranteed to have a information packed day and a right good laugh too! Click on the link below for your super hero fact sheet.
YES! I want to increase my highly profitable sales …