Don't Spend Your Life Thinking About What Might Have Been … 
Get Your Priorities Right
We will help you clear a cluttered mind and get everything you need to get done, done.
Profit Creation
Let us show you how you can earn a great living from your business and put price and profit in it's place
The Customer Journey
The customer journey must be a WOW experience for your customer to get them to come back.
Marketing
Don't get just about any customer you can get, get the customer which is right for your business
Sales
Imagine getting most of the quotes you go for, even if you are more expensive than your competitors. We can show you how.
Customer Analysis
We can help you analyse your customers and wether they are actually the right customer type for your business
Why Do You Need A Business Coach?
Right off the bat the we will tell you business coaching is NOT business mentoring. A COACH will hold you to account, guide you, ask you searching questions and help you realise for yourself the way things need to be. A MENTOR on the other hand is much more "hands on" and will involve a lot more help with specific areas of the business.
A business coach is great to help you stop doing unprofitable tasks and to help you focus on what's important.
A business coach will help you realise it's not the number of jobs you do or the number of customers you have that's important but the amount of profit you are making on every job.
Coaching is essential for new and existing businesses and can give you honest and constructive feedback, as well as providing useful contacts and passing on valuable experience.
Meeting with a business coach will also give you a chance to discuss your ideas, voice any areas of concern you may have about any aspect of your business and generally benefit from the wealth of experience that our business mentors have.
Your BSH coach has no other agenda apart from your success and our coaches will give you honest feedback and help (even if you may not want to hear it sometimes!)
We provide coaching programmes to suit all kinds of businesses, from startups all the way through to established businesses.
If someone can help guide you to success quicker and the cost of these training sessions will pay for itself so quickly and permanently, why wouldn't you get help?
All the staff here at The Business Super Heroes have been running businesses for a very long time, so our knowledge is unparalleled. This means we can help you with pretty much every aspect of running a business, including:
? Sales
? Marketing
? Scripts
? Systems
? Sales Letters
? Finances
? Profit
? Branding
… and much, much more.
But your success depends on you taking ACTION. 
Just download a Fact Find and we'll get back to you and let you know if we can help!
With hindsight my biggest regret is not finding a business coach earlier into my business journey. It was 3 or 4 years of pretty hard times until I found a business development coach as part of a Business Improvement program run by the UK government.
Once I started to get help with running my business I stopped doing dumb things in my business … like putting up with poor quality customers and working for peanuts. I learned to place value at the heart of everything I do.
PLEASE don't make the mistakes I did … mistakes which made me have to go insolvent and be forced to pay back business debts for EIGHT YEARS!
We want to help you have the GOOD TIMES associated with running a business, NOT the BAD TIMES.
The Holidays. NOT the heartache.
Please … get a business coach TODAY (even if it's not us!) You won't regret it!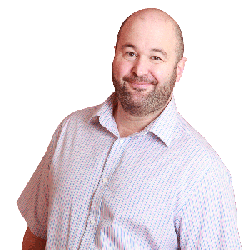 Do You Have A Guarantee?
All our services are covered by our no quibble guarantee. If you are not happy after the first session, just drop us an email and we will refund every penny you have paid.
Due to the time we have spent with you there are no refunds after the first session.
What If I Want More Sessions ... Can I Have It At The Reduced Prices?
Yes that's fine. We get most of our repeat callers trialling us this way and then coming back for more. You will need to email us and ask for more sessions within a week of your last session.
Will You Tell Us What To Do ...?
NO! Mentoring is not about that. It's about asking your the questions and holding you accountable.
But You Know Nothing About My Business ...
Whilst it may seem we know nothing about glazing, locks, security, car body repairs, mortgages etc it's essential you realise all businesses run the same.
All businesses need to make a profit, all businesses need to get more customers, all businesses need to pay the tax man, and so on.
We don't need to know the intricate details about every business, we just need to know how to run A succesful business then roll out the same business model to you.
How Much Does Business Coaching Cost?
PERFECT! WELL DONE!!
We want you to make a lot more profit in your business, and part of that is to question every single cost you pay out in your business, whether it's to us or any of your suppliers.
If you do want mentoring, there are 3 ways you can do it – the more sessions you have the more you save. You can either have:
A WhatsApp 1-1 (45 minutes) £95.00 + VAT
3 WhatsApp mentoring sessions (45 minutes each) £260 +VAT
8 WhatsApp mentoring sessions (45 minutes each) £700 + VAT
Sure it costs a little money, but it's no where near as much as going bust costs you.
Bankruptcy is a serious decision that people have to make.
The first thing we need to do is see if we feel we can help you. We won't take you on unless we feel we can add a HUGE amount of VALUE to your business. This is done via a Fact Find.
Part One – Download and complete the Fact Find
Please download and complete the fact find. This will tell us more about you and what it is you hope to achieve from your mentoring sessions with us.
Part Two – Email Back Your Fact Find
Once you have completed the Fact Find, please email it back to us using the form below and The Business Super Heroes team will review it and get back to you within 72 hours.
That's It! Remember … We WON'T Take You As A Client If We Don't Think We Can Seriously Add A Ton Of Value To Your Business!